NCLT is a company limited by guarantee and is also (under the terms of the Academies Act 2010) an 'exempt charity', i.e., it has charitable status but is exempt from registering with the Charity Commission due to it being accountable to the Department for Education (DfE).
Effective governance is key to our success. Transparent, empowered, assured governance, in keeping with the Trust's values, is hard-wired into our constitution and in our ways of working.
All Academy Trusts have two layers of governance – Members and Directors. Some (like NCLT) choose to have a third, i.e., Advisory Groups.
We employ a Governance Manager to provide administrative and advisory support to Members and the Board of Directors, acting as the strategic lead for wider governance support. The Governance Manager makes an invaluable contribution to board efficiency, effectiveness, productivity and compliance. They also have a crucial role in promoting the culture that ensures good governance in our schools, colleges and Trust.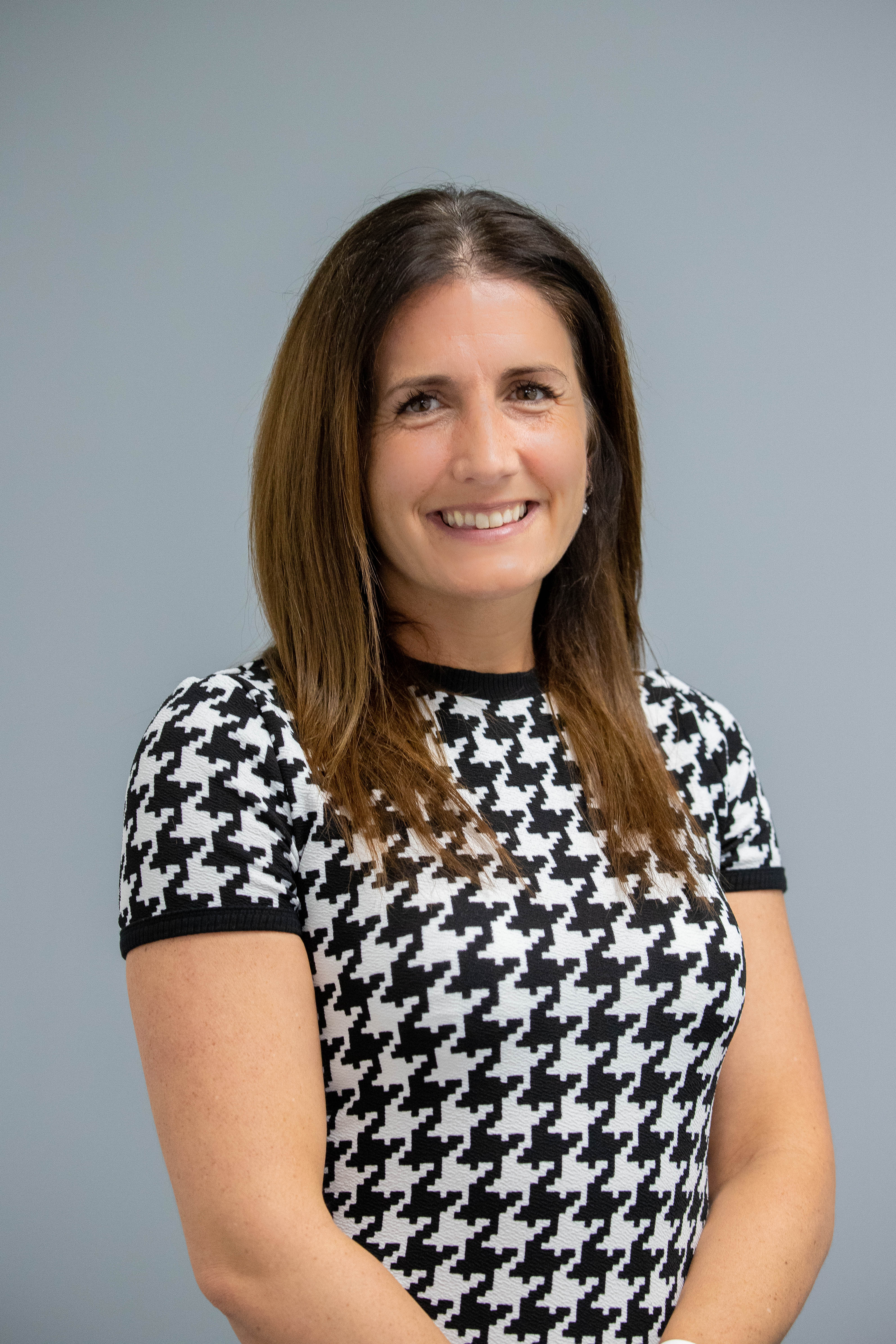 Members
Members are the custodians of the governance of the Trust. Although they constitute the top governance tier, they have limited powers and a largely hidden role in terms of the running of the Trust. The first members were the signatories to the Memorandum of Association when the Trust was set up and agreed the Trust's first Articles of Association. These Articles include how members are recruited and replaced. Members do not technically have a term of office.
Our Members are:
Members

Samantha Stevens (Chair)
Appointed 07/07/2022
Samantha is a Chief Finance & Operations Officer for an Academy Trust, leading the strategic financial and operational aspects of the Trust, supporting the CEO in implementing a sustainable business strategy and long-term financial plan that will maximise income and efficiencies in order to maximise outcomes for our pupils. She graduated from Hull University with a degree in Management Science and had undertaken various roles throughout her career. She is an ex New College student herself and also had a child attend.

Alastair Goldman Appointed December 2019
Alastair has been an academic since 1998; he became Professor and Head of Department of Molecular Biology and Biotechnology, University of Sheffield in 2013 He became Dean of the Faculty of Life Sciences, University of Bradford in 2017, where he remains in post. He was previously a governor at an infant school for a period of 9 year and is a member of the Council of Governor for Bradford Royal Infirmary.

Linda Maxwell-Smart
Appointed July 2021
Linda is currently retired. Linda began her teaching career in Manchester, where she worked in challenging high schools. In the 1980s she was a governor in a high school in Stockport, after which she spent several years in North America. Later in her career, she held several managerial roles for New College Pontefract. John Leggott Sixth Form College as a Consultant She has two sons who both achieved excellent results at New College and went on to become successful Senior and Lead Research Scientists. Linda spends her leisure hours meeting her many friends for lunch, visiting the cinema & the theatre, shopping and walking around museums and stately homes. She previously served on the NCP Advisory Group
Board of Directors
Members of the Trust Board are Directors of the company and Trustees of the charity. They are legally responsible for the Trust and are accountable to the Secretary of State for the effectiveness of their Academies.
They are responsible for the three core strategic governance functions, i.e.:
ensuring the Trust's clarity of vision, ethos and strategic direction
holding the Trust's leadership to account and
overseeing the Trust's financial performance.
Our members of the Trust Board are:
Directors

Diane Heritage (Chair)
Member appointed
Term of office 22/03/2021 – 22/03/2025
Served 1 previous term  
Diane has been a governor for ten years and became Chair of the New Collaborative Learning Trust in 2016. She brings extensive experience of educational leadership at school, regional and national level.

A former teacher and twice headteacher, Diane has developed expertise across all phases, working with schools, trusts and partnerships in the development of a school led system.

Previously, Lead Associate for the National College for School Leadership, Diane specialises in coaching, professional learning, policy development and school improvement. She is currently Independent Chair for East Riding School Improvement Partnership and for several strategic groups serving Teaching School Hubs. As Senior Associate with the Education Endowment Foundation she works with a range of partners to bring the use of evidence-based practice closer to schools.

Anthony Dee
Member appointed 22/03/2021 – 22/03/2025
For most of his career, Anthony has worked as a manager for bus and tourist companies. He has now retired, after spending the last four years as a part-time driver for Poppleton's Coaches in Pontefract.

He is a member of the School Performance Review Board at Larks Hill and De Lacy Junior & Infants Schools, which are part of the Pontefract Academies Trust. In the past, he has been chairman of the Carleton High School Parent, Teacher and Friends Association, and chairman of the Wakefield Association of School Governors. He is the Co-ordinator for the Highways and Rail Groups of Pontefract Civic Society. His two daughters attended New College Pontefract and providing his time to support New College's governance reflects his gratitude for their educational success at the college.

Deborah Green
Member appointed 14/07/2021 – 14/07/2025
Deborah is Chief Executive of UCISA, a charitable company which represents the interests of Chief Information Officers in HE and FE and the teams they lead. Reporting to the Chair of the Board of Trustees, she is responsible for upholding the charitable object of UCISA, providing strategic, operational and personnel management for UCISA and its subsidiary companies.

Although a lawyer by profession, Deborah has a wealth of Higher Education experience. Prior to her appointment at UCISA, Deborah was Director of Student Recruitment at the University of Hull, and before that she served on the executive board at Leeds Beckett University, where she led the Marketing and Corporate Communications Directorate.

During her time there, Deborah led a major brand repositioning exercise, in preparation for the university's name change from Leeds Metropolitan University to Leeds Beckett in September 2014. Deborah also revolutionised the university's approach to recruitment and the enquirer and applicant experience, developing and launching the university's first major integrated marketing and recruitment campaigns. These included a range of innovative digital outputs, in addition to their first television campaign.

Neil Kaiper-Holmes Member appointed 01/07/2020 – 01/07/2024
Neil is a multi-skilled doctor and businessman with a record of managing diverse businesses in the health and communications sectors. He has also had an interest in a beef and dairy farm in Estonia! He is an experienced Chairman of both business and not-for-profit organisations and is a respected communicator with wide media experience.

As a founder of a private primary school, a previous Adviser to NCP and a former Governor at Tadcaster Grammar School, he has a keen interest in, and knowledge of, education in the UK.

He is Vice-Chair of his Parish Council and is very involved with charitable work, being Chair of the Thackray Museum of Medicine, and past Chair and current Trustee of the Leeds Rhinos Foundation, as well as being a lover of all sports.

He has four daughters and seven grandchildren, and his youngest daughter was a student at New College Pontefract.
He has 4 daughters and 7 grandchildren, and his youngest daughter was a student at NCP.

Vicky Medd
Member appointed 01/03/2023 – 28/02/2027

Michael Phagurey Member appointed 06/04/2022 – 05/04/2026
Michael has eight years' experience working in the public and charity sectors as a chartered accountant. In his current role (R&I Accountant, Leeds Teaching Hospitals NHS Trust) he is directly involved in contract review meetings with contract managers, commissioning managers, quality colleagues and providers, experience which has given him insight, for example, into how providers can be held to account through regular contract monitoring of KPIs.

He is regularly called upon to provide contracting, commissioning and financial advice, for example in the development of secondary care Service Level Agreements (SLAs), as well as overseeing financial reporting within parts of the Leeds Teaching Hospitals NHS Trust. This requires him to employ deft oral and written communication skills when working with a variety of internal and external stakeholders.

He is regularly involved in work-based extra-curricular activities, for example in volunteering at Covid clinics, and in being a member of the BAME Network and New Ways of Working group. His professional outlook has been shaped by the values of diversity and difference in the workplace, values which continue to fuel his enthusiasm for delivering high quality outcomes and improved ways of working at both a personal and organisational level.

Jasbir Singh
Member appointed 06/04/2022 – 05/04/2026
Through his professional career, Jasbir has developed extensive experience of working with volunteers and voluntary organisations. Within his roles in the Conservative Party, he has developed strong skills in establishing safe and robust safeguarding practices and has been instrumental in ensuring the continuing wellbeing of a wide range of volunteers.

He has been responsible for the constant review and delivery of robust risk management for associations and teams across the whole of the north of England. For more than 15 years, he has worked collaboratively and engaged with government bodies at every level – national, local, legal, administrative and voluntary. This experience has enabled him to share best practice, to develop stakeholder relations, and to deliver successful projects.

In his current role, he is required to ensure that strong governance is in place to improve the institutional performance of the organisation. He is responsible in supporting the understanding, implementation and interpretation of discipline and complaint policies. Through his work in disputes and conflict resolution, and as a trained mediator, he is required to adhere to the Nolan Principles of Public Life.

Jo Twiby
Member appointed 06/04/2022 – 05/04/2026
Jo has a passion for unlocking the potential in students, something that has been formed by her ten years' experience as a system leader in two high-performing multi-academy trusts, where she has developed her knowledge and understanding of teacher development and the education landscape.

She has extensive experience as a leader, driving improvements and providing support and challenge to a range of stakeholders. Formerly Executive Director of English at Delta, she engaged and developed a high-performing team of nine subject directors and sixteen English departments, which ultimately raised student achievement and exceeded national averages in academies predominantly serving communities characterised by privation.

In June 2019, she began to lead the professional development across the Delta Trust and their Teaching School Alliance, from initial teacher training and active participation in the early rollout of the Early Career Framework, to delivery of the National Professional Qualifications. She is an NPQ Assessor, and in October 2020 led a successful application for two teaching school hubs.

In collaboration with the Research School Network and the Education Endowment Foundation, she is currently leading a cross-phase programme across 53 academies to continue narrowing gaps in outcomes. Her priority is always students, approaching all aspects of her role with their experience firmly in view. She encourages all the members of her team to consider the user experience in every interaction, whether that be with facilitators, schools, partners, or lead providers, thereby helping colleagues to understand and appreciate the challenges students, teachers and school leaders face.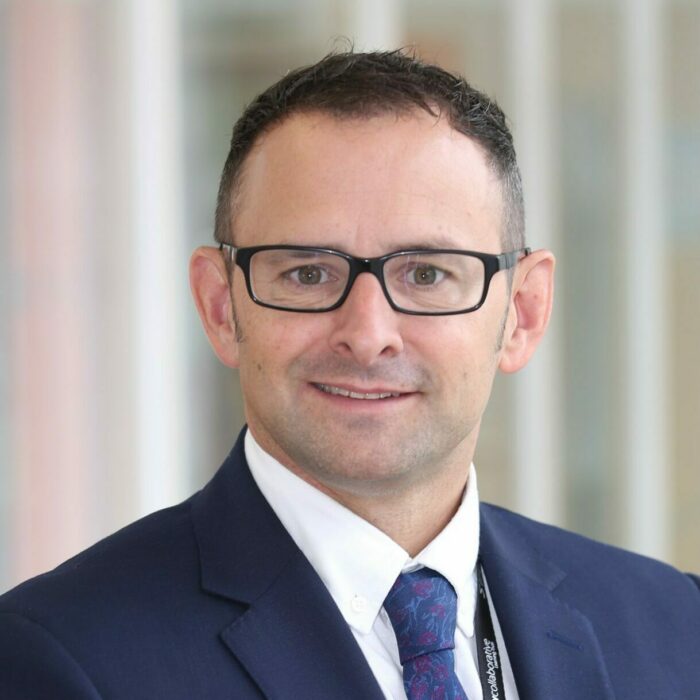 Richard Fletcher, Chief Executive and Accounting Officer In attendance and non-voting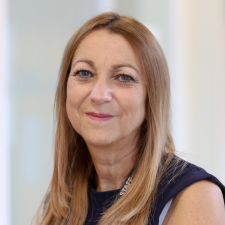 Jo Vickers, Chief Finance Officer In attendance and non-voting
Former Directors (last 12 months)
Alison Dennis 01/03/2023 – 22/05/2023
Beverley Foster 12/10//202 – 13/01/2023
Richard Fletcher 01/11/2019 – 22/05/2023
Board Scrutiny Committees
Finance, Risk and Audit Committee
Our members of the Audit, Risk and Finance Committee are:
Directors:
Neil Kaiper-Holmes, Chair of the Committee
Michael Phagurey (from 1.9.23)
Jasbir Singh (from 1.9.23)
Co-optees
Ashley Reed
10/02/2021 – 10/02/2025
Ashley has a knowledge of a full range of accountancy procedures ranging from simple record keeping to preparation and submission of final accounts and personal and business taxation. He also assists businesses with planning and development from start up to large expansion projects. He has gained experience in all aspects of business management and has the adaptability, creative thinking and the application of technology that are now intrinsic to managing businesses. As a previous Director of a commercial enterprise he is used to dealing with all aspects cost, financial and audit accounting. Quality and environment assurance were also managed and monitored during this period of time.
Further co-optees coming soon
Former members:
P Bryn-Jones (Resigned 31.8.23)
M Jefferies (Resigned 31.8.23)
In attendance at each meeting are:
Richard Fletcher, CEO
Jo Vickers, CFO
The purpose of the Committee is to assist the decision-making of the Trust by providing a process for independent checking of financial controls, systems, transactions and risks.
The Academy Trust Handbook published by the Education Funding Agency (ESFA) requires that the Audit & Finance Committee's work must focus on providing assurances to the Board of Directors that risks are being adequately identified and managed by:
reviewing the risks to internal financial control at the Trust; and
agreeing a programme of work to address, and provide assurance on, those risks.
As part of a multi-academy trust (MAT), the Committee's oversight must extend to the financial controls and risks at constituent academies.
Oversight must ensure that information submitted to DfE and ESFA that affects funding, including pupil number returns and funding claims completed by the Trust and its constituent academies, is accurate and in compliance with funding criteria.
The outcome of this work informs the Governance Statement that accompanies the Trust's Annual Accounts and, so far as is possible, provide assurance to the external auditors.
Education and Standards Committee
Our members of the Education and Standards Committee are:
Directors:
Deborah Green
Vicky Medd (from 1.9.23)
Jo Twiby
Co-optees
Carly Teale (Term of office – 11/07/23 – 10.07.27)
Katy Hill (Term of office – 06/12/23 – 05.02.27)
Former members:
L Maxwell Smart (Resigned 22.5.23)
R Yorke (Resigned 31.8.23)
In attendance at each meeting is:
Richard Fletcher, CEO
The purpose of the Committee is to hold to account the executive for standards and outcomes in all the colleges and academies and for all students. To review and monitor the impact of improvement activities.
It achieves this by providing intelligence to the Board of Directors, supporting innovative educational practice, and providing a forum for mutual support and challenge to drive school and college improvement across the Trust.
Other information
A range of staff members are invited to present at meetings, dependant on the area of focus.
The Board also actively engage with staff through other informal meetings.
Advisory Groups
Advisory Groups are delegated responsibility by the Trust Board. Each group is, in effect, a committee of the Trust Board.
Consistent with the Trust Board's role Trust-wide, they are responsible for the following core areas in respect of the Academy which they oversee:
monitors that the values, ethos and vision of the Trust permeate throughout the school/college
monitors the educational performance of the school/college
promotes cooperation and collaboration between the schools and colleges in the cluster
ensures that students are safe, supported and well-prepared for their futures.
Tehmina Hashmi – NCB Advisory Group Chair
Alison Megahy – NCD Advisory Group Chair
Anthony Dee – NCP Advisory Group Chair
Richard Dunne – Wingfield Advisory Group Chair
Jane Walker – Anston Greenlands Advisory Group Chair
Mike Firth – Redscope Advisory Group Chair
Kerry Hattersley – Thorpe Hesley Advisory Group Chair
Advisory Groups (links to each organisation's website)
New College Bradford Advisory Group page
New College Doncaster Advisory Group
New College Pontefract Advisory Group
Wingfield Academy Advisory Group
Thorpe Hesley Primary School Advisory Group
Redscope Primary School Advisory Group
Anston Greenlands Primary School Advisory Group
A Scheme of Delegation (SoD) define lines of responsibility and accountability, ensuring that individuals and bodies within the organisation are fully aware of their roles and responsibilities.